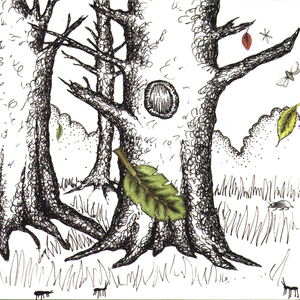 Tiger, My Friend
Available Formats
Tracks
Price
Buy
12" Vinyl Album (UK album)
11 tracks

£

10.00

Out of stock

0 track

£

9.99

CD Album (UK album)
11 tracks

£

9.99
Description
Psapp - Tiger, My Friend
Our debut album on lovely vinyl with drawings of trees, ants, keyboards and cats
Reviews
"It's hard to find fault with this uplifting debut"
Uncut
"A massively inventive debut"
Q Magazine
"That [Psapp] completely circumvent high blood sugar whimsy is testament to the duo's songwriting ingenuity and Durant's silken vocal cords".
Mojo
At times touching and at others completely silly.
Almost Cool
These are classic songs that manage to employ the wit and intelligence of underground production within a framework that you could only truly describe as pop. This music is tantalisingly light, airy, complex and always hugely charming, massively life affirming.
It's very hard to write about music you've so utterly fallen in love with - though a quick listen to these tracks and you'll no doubt feel the same.
Boomkat
Tracklisting
12" Vinyl Album (UK album) (ARABLE4)
Psapp

- Northdown Flat B1 (Album Version)

Psapp

- Rear Moth (Album Version)

Psapp

- Leaving in Coffins (Album Version)

Psapp

- Calm Down (Album Version)

Psapp

- Velvet Pony (Album Version)

Psapp

- About Fun (Album Version)

Psapp

- Curuncula (Album Version)

Psapp

- King Kong (Album Version)

Psapp

- The Counter (Album Version)

Psapp

- Chapter (Album Version)

Psapp

- Tiger, My Friend (Album Version)
CD Album (UK album) (ARABLE4CD)
Psapp

- Northdown Flat B1

Psapp

- Rear Moth

Psapp

- Leaving in Coffins

Psapp

- Calm Down

Psapp

- Velvet Pony

Psapp

- About Fun

Psapp

- Curuncula

Psapp

- King Kong

Psapp

- The Counter

Psapp

- Chapter

Psapp

- Tiger, My Friend